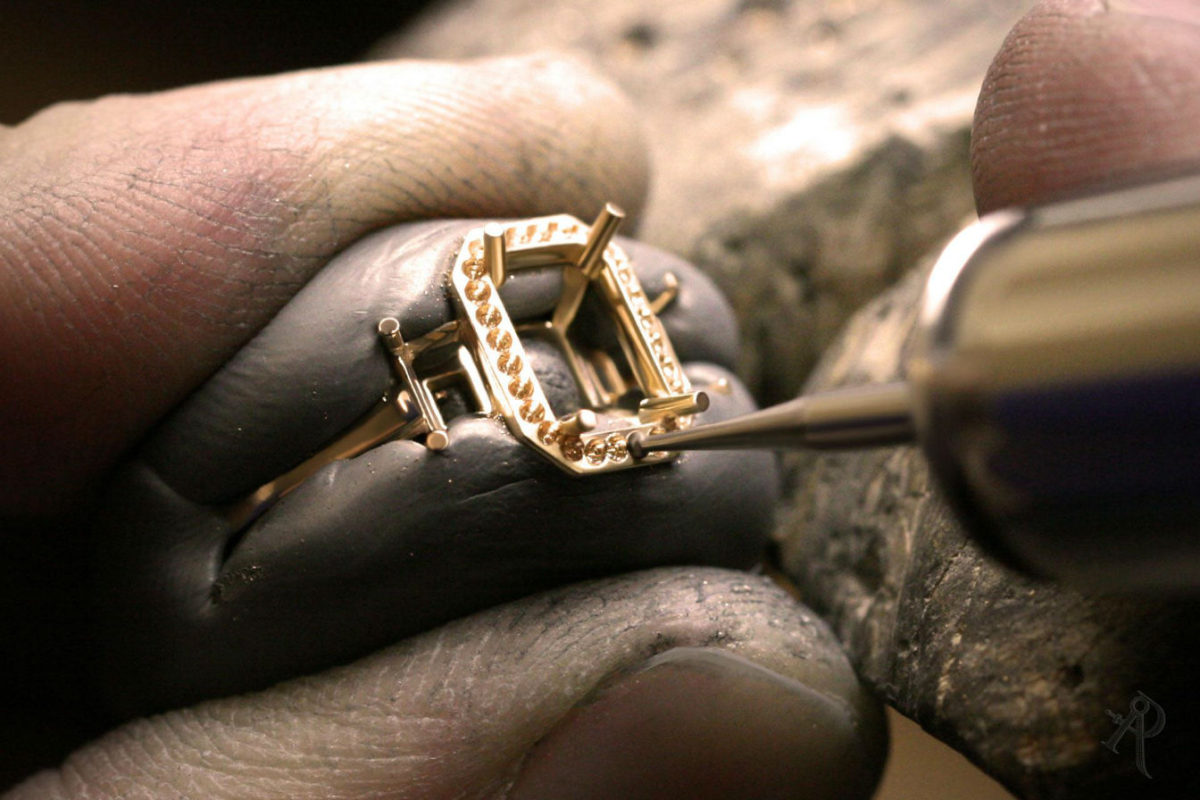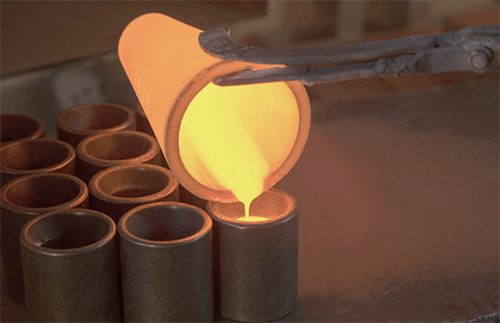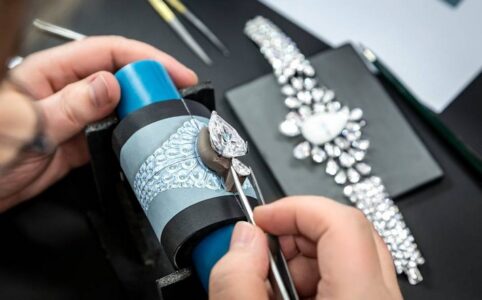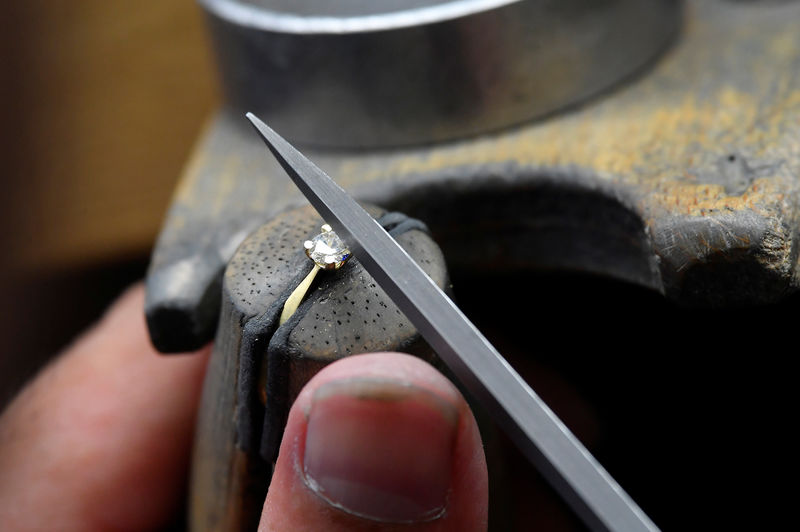 EFFORTLESS CUSTOM JEWELRY PRODUCTION IN 5 EASY STEPS
1. Sourcing of Diamonds & Design Process
It initiates with the designing stage where client wants to create a new line or modify existing line. In creating new line, a client brings a rough/final design with him or asks us for a catalog to select from our collection of designs, and then the design is drafted accordingly. It is important to understand what type of custom design you are looking for. OSC designers can work through logistics, feasibility, durability, and affordability with you. Each piece from OSC is meticulously designed by renowned jewelry designers and handcrafted by skilled pioneers that bring together conventional and innovative workmanship.
You dream it, we design it. Just share with us your rough sketches to flesh out, your ideas for a new line, or your existing products to upgrade, and we'll take you from concept to manufacturing-ready blueprints.
2. Mastering Process
After the initial idea and/or sketch is developed, it's time to start work on the digital model. This stage is also called Mastering. Using CAD (Computer-Aided Design) software, the 3d designer will make a digital render of your jewelry. Depending on the complexity of the project and how busy the studio or artist is, this can take anywhere from a day to a week.
While this step is great for you to see your jewelry before moving to full production, keep in mind the 3d model is made for functionality first, not aesthetics, so it might not look as pretty as your finished piece! That being said, you can always request a more detailed render.
That 3d model from the last step wasn't only for you to see a sample ahead of time; it also serves as the basis for the next step, the wax model. In most modern jewelry production, the manufacturer uses a 3d printing machine to print a wax model made out of resin, which usually doesn't take more than 48 hours.
3. Casting & Molding Process
In the next step, the jewelry goes through the casting process. At this stage, your piece starts looking more like the jewelry you might see in a store. The wax is melted away and is replaced with your metal of choice in molten form, usually gold, silver, or platinum. The metal then dries into the shape of your jewelry. This technique is known as "lost wax" casting.
After your jewelry passes through the design and casting stage, the final fabrication can take anywhere from 3 days to 3 weeks. At this point, the jeweler refines the main structure of your ring, necklace or another piece. The jeweler files down the casting skin to reveal the metal underneath. Although casting transformed the jewelry into fine metal, the jeweler needs to make any aesthetic adjustments, as well as make sure the piece can functionally support gemstones.
In this stage Tilling, Filling, linking, fitting systems and lock systems are precisely inspected to deliver flawless mount.
4. Setting Process
After the mount is completed, the jewelry is ready for stone setting. If the piece requires enameling work or additional design, this would take place before after setting. Stones are cut to correct sizes and weight before they are set in molds which require immense patience and skill. We insist on setting to be flawless so that the diamonds fit into it perfectly. The diamond setter finally adds the diamonds or other gemstones onto your piece, carefully setting the center stone into the mount. If side stones are involved, the setter needs to hand drill for these before setting. Using a microscope, they then set each separate stone. Both symmetry and polish are small parts that affect the overall cut of a diamond.
5. Polishing, Finishing & Quality Assurance
In creating an OSC jewel, what is unseen to the eye is equally as important as the surface presentation. Therefore, a polisher works to make sure every manufactured piece is polished to perfection so it's as shiny as possible. Any final additions such as engravings are also applied. OSC purposely invests its time into Thread Polishing and Mount Polishing which is usually left by ordinary manufacturers because of labor extensive and time-consuming. OSC strives to take care of the setting, top and bottom surface polish, final filling, cleaning dust, etc. so that jewelry gets its optimum shine.
Finally, the jewelry is inspected and each detail is analyzed to make sure production was successful and meets International standards of quality. All diamond pieces set in the jewelry are re-polished, not just on the top but also beneath to ensure that the luminance of each diamond shines through. Each Polishing stage undergoes a minimum of three meticulous inspection procedures before Package it to the client.
After each detail is meticulously reviewed, the finished jewel leaves the workshop. The culmination of efforts and skills between gemologist, designer and craftsman, each jewelry represents the high-quality standards that are synonymous with the Omarsons & Co name and serves as a precious symbol as rare and unique as true love itself.
Thus, every piece of jewelry, regardless of its size and weight, passes through a long and complex manufacturing process to get an end product that is valuable, radiant and unique as the process it tolerates. At OSC, we believe that only hand-created jewelry can best express our devotion to creating exceptional jewelry designs.