The Design Package Includes:
Bangles – 140+ Designs
Bracelets – 55+ Designs
Diamond Chokers – 55+ Designs
Earrings – 20+ Designs
Kamar Bandhs – 8 Designs
Long Necklace – 45+ Designs
Pendant Sets – 95+ Designs
Medium Necklace – 170+ Designs
Bonus:
Rings – 60+ Designs
Small Necklace – 55+ Designs
(Only for first 20 orders)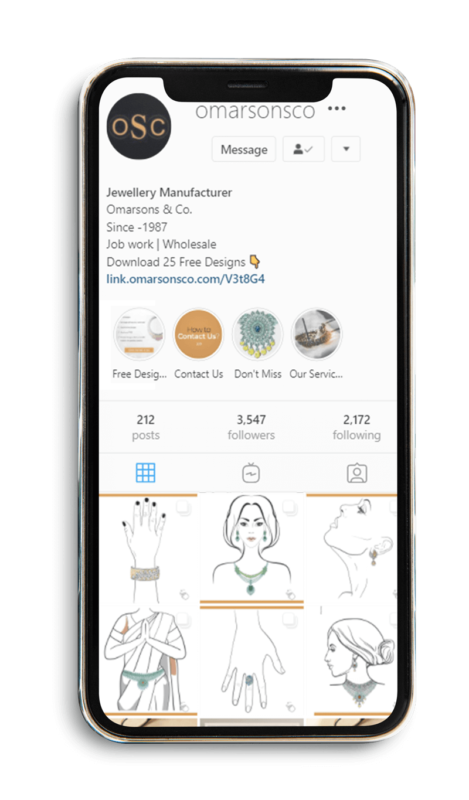 Our 25 Free Designs received
74,000+ Impressions
3,000+ Engagements
100+ Downloads
We are into the Gems and Jewellery Business since 1987.
We regularly work with Retailers and Wholesalers, we design & manufacture jewellery for them.
We develop hundreds and thousands of designs for our business.
We know What sells in the market.
We make each design, thinking of production & manufacturing in mind.
What's the Risk?
For this price, what are you risking? Few Coffees or maybe Dinner?
What are you waiting for! Buy the premium jewellery design package now.